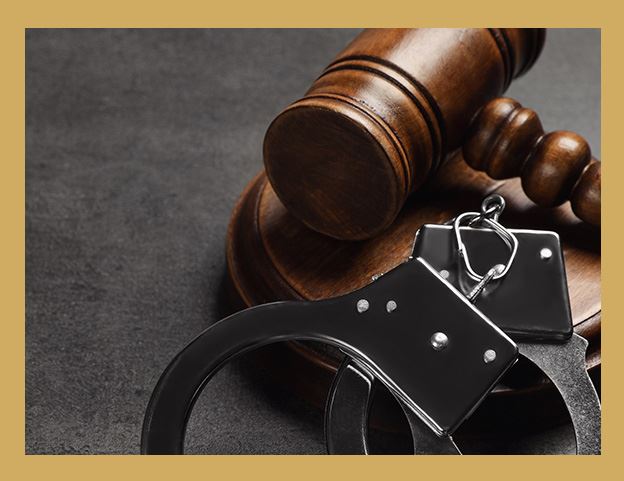 Prostitution
Advocating for the Accused Bryan/College Station Prostitution Defense Lawyer
Defending Clients Facing Prostitution Charges in Texas
At The Law Office of Donnie Andreski, our team of experienced legal professionals is dedicated to providing top-notch legal representation to individuals facing prostitution charges in Bryan and College Station. If you or someone you know is dealing with a prostitution-related legal issue, you need a skilled Bryan/College Station prostitution defense lawyer. Our firm is committed to protecting your rights and providing a strong defense tailored to your unique situation.
---
Call The Law Office of Donnie Andreski today at (979) 356-3766 or contact us online to schedule a meeting with our prostitution defense attorney in Bryan/College Station!
---
What is Prostitution?
Prostitution is exchanging sexual services for money or other forms of compensation. In Texas, this act is considered a criminal offense under certain circumstances. It's essential to understand the specific elements that constitute prostitution to comprehend the charges you may be facing. Prostitution can encompass various activities related to the sex trade, including but not limited to:
Engaging in sexual acts for money is the most common form of prostitution, where an individual offers sexual services in exchange for payment.
Solicitation of prostitution: This occurs when a person offers to engage in sexual acts for money or initiates contact with another individual intending to commit prostitution.
Promotion of prostitution: This charge applies to those who facilitate or profit from prostitution, such as pimps or madams.
Compelling prostitution: This offense involves forcing, coercing, or inducing another person into prostitution against their will.
What are the Penalties for Prostitution in Texas?
The penalties for prostitution in Texas can be severe and vary depending on the specific offense, prior convictions, and other factors. If you are convicted of prostitution-related charges, you may face consequences such as:
Criminal Record: A prostitution conviction can result in a permanent criminal record, negatively impacting your future employment, housing, and personal relationships.
Fines: F fines can range from hundreds to thousands of dollars, depending on the offense.
Jail or Prison Time: Convictions for prostitution can lead to incarceration, with sentences varying from days to years, depending on the nature of the offense and any prior convictions.
Probation: In some cases, a court may offer probation instead of jail time, requiring you to adhere to specific conditions and restrictions.
Sex Offender Registration: Certain prostitution-related convictions may require registration as a sex offender, which can have lifelong consequences.
Loss of Professional Licenses: If you hold a professional license, such as a medical or legal license, a prostitution conviction can lead to the suspension or revocation of your professional credentials.
Immigration Consequences: Non-U.S. citizens facing prostitution charges may experience immigration-related consequences, including deportation or denial of future visas. Defenses Against Prostitution Charges
When facing prostitution charges, it's crucial to have a skilled Bryan/College Station prostitution defense lawyer who can craft a strong defense strategy tailored to your unique circumstances. Some potential defenses against prostitution charges may include:
Lack of Intent: Demonstrating that you did not have the intent to engage in prostitution can be a valid defense. This may involve proving that any actions were misconstrued or taken out of context.
Entrapment: If law enforcement used tactics to induce or pressure you into committing a prostitution offense that you would not have otherwise committed, an entrapment defense may be viable.
Mistaken Identity: In some cases, individuals may be falsely accused of prostitution due to mistaken identity. Providing evidence that you were not the person involved in the alleged offense can be a strong defense.
Violation of Constitutional Rights: If your rights were violated during the arrest or investigation process, it may be possible to have evidence excluded from the case, potentially leading to a dismissal of charges.
Lack of Sufficient Evidence: Challenging the prosecution's evidence and demonstrating that it is insufficient to prove guilt beyond a reasonable doubt is a fundamental defense strategy.
Contact Our Bryan/College Station Prostitution Defense Attorney Today
Facing prostitution charges in Bryan and College Station can be a daunting and life-altering experience. However, you can confidently navigate the legal system with the right legal representation from The Law Office of Donnie Andreski. Our Bryan/College Station prostitution defense lawyers are committed to protecting your rights, exploring every available defense, and working tirelessly to secure the best possible outcome for your case.
---
Contact The Law Office of Donnie Andreski today to schedule a consultation with our prostitution defense lawyer in Bryan/College Station
---
Why Hire The Law Office of Donnie Andreski?
Available 24 Hours a Day, 7 Days a Week

Direct Access to Attorneys From Start to Finish

Extensive Experience as a Police Officer & Detective

He genuinely cared about my situation and made me feel like I was still a worthy person.

- Avvo Reviewer

You gave me another chance

He explained my options and set realistic expectations.

- J.H.

Very professional, knowledgeable, and easy to work with.

- Travis P.

If you're looking for an outstanding honest lawyer to represent you, Donnie Andreski is your man.

- J.A.