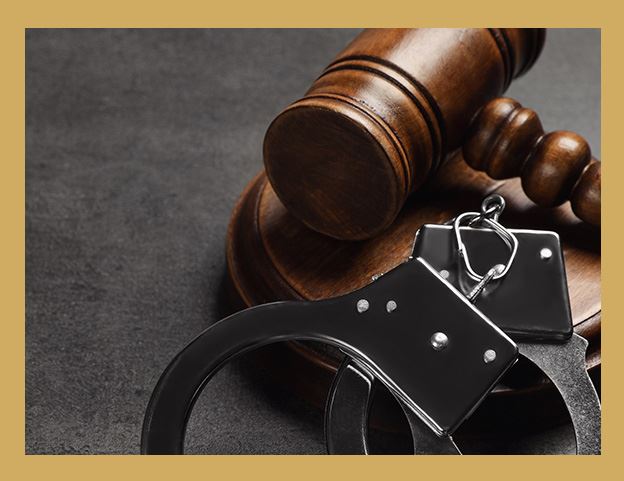 Expunctions & Nondisclosures
Advocating for the Accused Expunctions & Nondisclosures in Bryan/College Station
Post-Conviction Relief Options for a Clean Slate
If you have an arrest on your record, chances are this has caused you some problems at one time or another. Even if your case was ultimately dismissed, the arrest may still show up on your record, and a background check can cause employers to turn down your application for a job or landlords to decline your rental application. However, conviction is not the end. While not all arrests are eligible for expunction or nondisclosure, yours might be. Clearing or sealing your criminal record could be the first step to restarting your life after conviction.
Contact The Law Office of Donnie Andreski, P.C. for a free consultation to discuss whether you are eligible for expunction or nondisclosure. What Can an Expunction Do?
Expunctions permanently remove certain convictions and arrests from your criminal record. Offenses eligible for expunction in Texas are generally Class C misdemeanors resulting in deferred adjudication or offenses of any level that did not result in conviction (charges were not filed, the charges were dismissed, or the defendant was acquitted).
In order to file for expunction, you must satisfy a minimum waiting period:
180 days for Class C misdemeanors
1 year for Class A and Class B misdemeanors
3 years for felonies
After the waiting period, you may file your Application for Expunction in the county you were arrested and attend a court hearing. If granted, the expunction will remove the entry you petitioned for from your criminal record, and you will not be required to mention any evidence of it to employers or anyone else.
What Is a Nondisclosure?
While expunction removes a conviction from your record, nondisclosure seals certain offenses from public view. This means they still remain on your record and are visible to criminal justice and government entities, though they will largely be hidden from your public life.
There are two types of nondisclosure depending on your situation:
Automatic nondisclosure for first-time misdemeanors – You can receive an automatic nondisclosure if the offense is a first-time misdemeanor that resulted in deferred adjudication ending in discharge or dismissal. You don't have to file anything as this is an automatic process, and there is no waiting period.
Nondisclosure with a petition – You will need to file a petition for all other eligible offenses and for misdemeanors that don't qualify for an automatic nondisclosure. There is a waiting period of 2 years for certain misdemeanors and 5 years for felonies.
If you are required to request nondisclosure by filing a petition, the process will include a hearing, after which the judge will decide whether to grant an Order of Nondisclosure. If granted, you will not be required to disclose any information about the offense to employers or anyone else, though the offense will remain on your record and, as mentioned earlier, can only be viewed by criminal justice and government entities.
Note that the following offenses are not eligible for nondisclosure, whether or not you've received deferred adjudication:
those requiring sex offender registration;
murder;
aggravated kidnapping;
stalking;
endangering or abandoning a child;
injury to a child, elderly person, or a disabled person;
certain family violence offenses, such as domestic assault or abuse.
Conviction is often depicted as the end of the battle. However, you have a couple of options for moving forward from conviction in the form of an expunction or nondisclosure. It can be difficult to reintegrate into society while shouldering the burden of a past mistake; expunction and nondisclosure are options to help you shed that past so you can rebuild your future. With a cleared or sealed record, you might find it less difficult to apply for a job or an apartment.
Get started on rebuilding your life with The Law Office of Donnie Andreski, P.C. The firm offers free consultations to discuss your eligibility for expunction or nondisclosure in Bryan/College Station, TX.
Why Hire The Law Office of Donnie Andreski?
Available 24 Hours a Day, 7 Days a Week

Direct Access to Attorneys From Start to Finish

Extensive Experience as a Police Officer & Detective

Always professional and very knowledgeable.

- J.V.

Terrific guy and an excellent attorney.

- P.F.

He genuinely cared about my situation and made me feel like I was still a worthy person.

- Avvo Reviewer

He explained my options and set realistic expectations.

- J.H.

He was extremely prepared for court. He was professional, yet firm.

- Richard