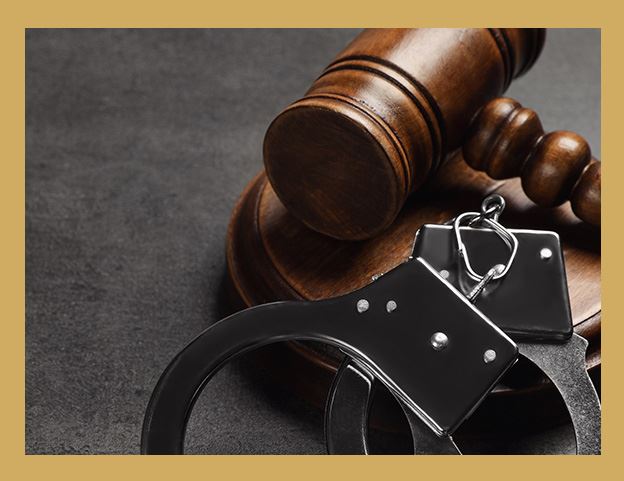 Drug Offenses
Advocating for the Accused Bryan/College Station Drug Crimes Attorney
Put a Former Detective on Your Drug Crimes Defense
If you have been charged with a drug offense in Texas, the first thing you should do is consult an experienced defense attorney. Law enforcement will do all they can to seek answers that might further incriminate you, so it is best not to do speak to anyone until you have retained a lawyer. Attorney Donnie Andreski brings 20 years of experience as a police officer and former detective, and he has since been applying these skills in his work as a defense lawyer. When you are facing accusations for something as nuanced as a drug crime, having an advocate with investigative experience can prove advantageous to building an air-tight defense.
Whether you have been accused of possession or sale, schedule a free consultation today with The Law Office of Donnie Andreski, P.C. online or at 979-356-3766 to discuss your defense options with our Bryan/College Station drug crimes lawyer. Five Schedules of Controlled Substances
Texas Drug Schedules
Federal law categorizes illegal drugs, or controlled substances, into five schedules based on their potential for abuse and risk. Schedule I includes drugs with the highest potential for abuse, and Schedule V includes those with the lowest potential for abuse. It is important to know which schedule of drug your criminal charge involves, as the drug schedule largely determines the penalties you may face.
Some examples of drugs in their respective schedules are:
Schedule I – heroin, PCP, marijuana, LSD, crack cocaine
Schedule II – morphine, oxycodone, cocaine, Ritalin
Schedule III – ketamine, codeine, Vicodin
Schedule IV – Xanax, Valium
Schedule V – cough suppressants with a certain amount of codeine
Texas Drug Penalty Groups
The Texas Controlled Substances Act penalizes drug offenses by grouping different schedules of drugs into penalty groups, ranging from Penalty Group 1 to Penalty Group 4. Each penalty group has specific statutes for the penalties associated with the amount of the drug and the type of offense (possession, manufacturing, delivery).
Penalty Group 1 (PG1) includes narcotics like opioids and opiates. PG1-A includes LSD and its salts and isomers, and PG2 covers most hallucinogens like ecstasy and PCP. PG2-A classifies penalties differently based on the weight for manufacture/delivery and the weight for possession. PG3 includes opioids and opiates not covered by PG1, as well as sedatives, anabolic steroids, and other prescription drugs with a potential for abuse. Lastly, PG4 includes others not covered in the above groups and a range of prescription medications with certain amounts of chemical compounds.
The penalties are too lengthy to list here, but take a look at Texas' penalty groups table to find information related to your specific charges or alleged amount in possession.
Texas' Marijuana Laws
Marijuana is adjudicated separately from the above penalty groups. Be aware that marijuana remains illegal in Texas regardless of its use, whether medicinal or recreational. The penalties for marijuana possession include the following:
Less than 2 ounces – Class B misdemeanor punishable by up to 180 days in county jail and no more than $2,000 in fines
2-4 ounces – Class A misdemeanor punishable by up to 1 year in county jail and up to $4,000 in fines
4 ounces to 5 pounds – State Jail Felony punishable by up to 2 years in state jail and $10,000 in fines
5-50 pounds – third degree felony punishable by 2-10 years in state prison and up to $10,000 in fines
50-2,000 pounds – second degree felony punishable by 2-20 years in state prison and up to $10,000 in fines
More than 2,000 pounds – first degree felony punishable by 5-99 years in prison and up to $10,000 in fines
The penalties will be more severe for crimes of manufacturing or delivery. Contact The Law Office of Donnie Andreski, P.C. for more information about your specific charges and potential penalties.
Defend Against Your Drug Charges Today
The Bryan/College Station drug crime attorney from The Law Office of Donnie Andreski, P.C. can take a deeper look at your charges to determine your best defense options. As a former detective and police officer, Attorney Andreski knows exactly what the prosecutors will look for to convict you, so he can strategize an effective defense in protection of these weak points. For example, depending on your situation, Attorney Andreski might bring forward claims of improper and illegal search and seizure of your property, which will throw out your case due to law enforcement's unlawful activity. He might also demonstrate that you were set up, or subject to entrapment, by law enforcement.
Whatever the circumstances of your drug charge, The Law Office of Donnie Andreski, P.C. can strategize a strong defense for you. Let a former detective build your case today.
Why Hire The Law Office of Donnie Andreski?
Available 24 Hours a Day, 7 Days a Week

Direct Access to Attorneys From Start to Finish

Extensive Experience as a Police Officer & Detective

If you're looking for an outstanding honest lawyer to represent you, Donnie Andreski is your man.

- J.A.

You gave me another chance

He was responsive, knowledgeable and above all honest.

- G.H.

Always professional and very knowledgeable.

- J.V.

He genuinely cared about my situation and made me feel like I was still a worthy person.

- Avvo Reviewer