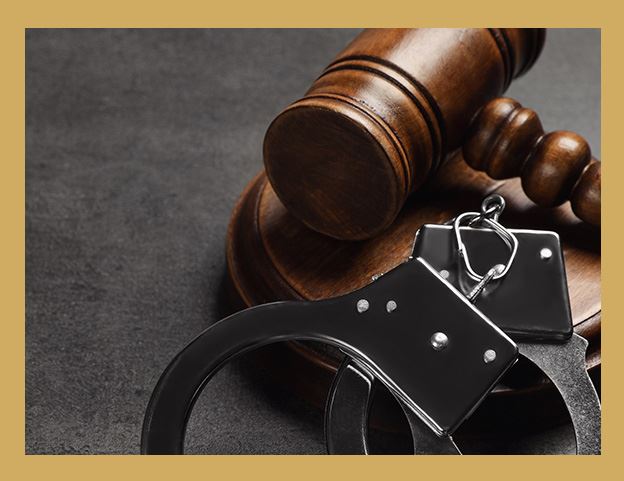 Sex Crimes
Advocating for the Accused Bryan/College Station Sex Crimes Lawyer
Defending Clients Facing Sex Crime Charges in Brazos County
A sex crime conviction could result in years in prison and consequences that will follow you for years after your sentence. A conviction could even bar you from certain opportunities in the future, such as moving residences, obtaining employment, or getting into college. If you have been accused of a sex crime in Bryan, Texas, contact The Law Office of Donnie Andreski, P.C. for legal assistance. Attorney Andreski served as a police officer for 20 years before becoming a lawyer and has significant experience as a detective. This can prove essential to locating the most important details in your case for a strong defense.
---
Are you facing a sex crime charge in Texas? Call The Law Office of Donnie Andreski, P.C. today at (979) 356-3766 or contact us online to schedule a meeting with our sex crimes attorney in Bryan!
--- Common Types of Sex Crimes
Texas law addresses a range of sex offenses, including the following:
Indecent exposure – exposing yourself with an intent to arouse or gratify sexual desires in a way that is reckless about whether another person might be offended
Public lewdness – knowingly engaging in sexual conduct or intercourse in a public place
Child pornography – knowingly or intentionally possessing visual material of a minor engaged in sexual conduct
Sexual assault (rape) – knowingly or intentionally engaging in sexual conduct without the other person's consent
Distributing harmful material to a minor – selling, distributing, or displaying sexually explicit material to a minor
Prostitution – engaging in sexual conduct for a fee or publicly soliciting sexual conduct for a fee
Sexual Assault in Texas
Sexual assault, or rape, occurs when a person engages in sexual conduct with someone without their consent. This might mean the alleged victim was threatened by physical violence so that they would submit to the offender, or it could mean that the alleged victim was unable to resist or understand what was happening physically. In other words, the absence of verbal consent constitutes a lack of support for a sexual assault claim.
Consent is also lacking when the defendant is in a place of authority or responsible for caring for the alleged victim, such as if the offender is a healthcare provider, public servant, clergy member, or employee of a residential facility.
What is Aggravated Sexual Assault?
If any of the following apply, the crime of sexual assault may rise to the level of aggravated sexual assault:
the offender caused serious bodily injury or attempted to cause the death of the alleged victim;
the defendant placed the alleged victim in fear of death, serious bodily injury, or kidnapping;
the offense involved the use or exhibition of a deadly weapon;
the defendant acted with another to commit the crime;
the offense involved the use of a "date rape drug";
the alleged victim is younger than 14 years old;
the alleged victim is elderly or disabled.
Sexual assault is typically charged as a second-degree felony punishable by 2-20 years in state prison and/or a fine of up to $10,000. The offense rises to a first-degree felony punishable by 5-99 years in state prison and $10,000 in fines if the offender and alleged victim are married partners. Aggravated sexual assault is also a first-degree felony, with the minimum prison sentence enhanced to 25 years.
Adult offenders will be charged with statutory rape if the alleged victim is younger than 17 years old. Statutory rape is a second-degree felony unless the minor is younger than 14 years old, in which case the offense is a first-degree felony.
Sex Offender Registration in Texas
Beyond jail time and fines, convicted sex offenders will also be required to endure the long-term penalty of sex offender registration. Offenders will be assigned one of three risk levels, depending on their dangerousness to the community:
Low risk – unlikely to commit a sexual crime
Moderate risk – may continue to commit sex crimes
High risk – pose a threat to commit a sexual offense
Offenders will either be required to register for life or ten years. Sex crimes that warrant lifetime registration include sexual assault, child pornography, sexual abuse of a child, human trafficking, incest, and other sexual crimes against minors. Sex crimes requiring ten years of registration include indecent exposure (first offense), bestiality, prostitution, and soliciting a minor online.
Start Your Defense Today
Do not hesitate to speak to a Bryan/College Station defense lawyer immediately if you have been accused of a sex crime. The sooner you get a Bryan/College Station sex crimes attorney on your case, the quicker we can get started on your next steps. As a former detective and police officer, Attorney Andreski knows what the prosecutor will look for to convict you and can more strategically combat those accusations.
---
Contact The Law Office of Donnie Andreski, P.C. today to schedule a FREE consultation with our sex crimes lawyer in Bryan!
---
Why Hire The Law Office of Donnie Andreski?
Available 24 Hours a Day, 7 Days a Week

Direct Access to Attorneys From Start to Finish

Extensive Experience as a Police Officer & Detective

He was responsive, knowledgeable and above all honest.

- G.H.

He explained my options and set realistic expectations.

- J.H.

Terrific guy and an excellent attorney.

- P.F.

I always feel confident that everything's going to be okay while working with him.

- M.B.

If you're looking for an outstanding honest lawyer to represent you, Donnie Andreski is your man.

- J.A.